Output 3 - The LED Process Report
Jump to navigation
Jump to search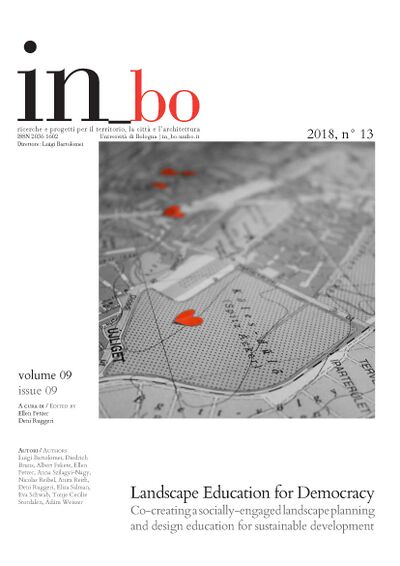 LED Process Report: Landscape Education for Democracy Co-creating a socially-engaged landscape planning and design education for sustainable development
This documentation introduces theories, pedagogical activities, and the results of students assessments of the seminar components and their reflections about the mainstreaming of participation and landscape democracy.
The documentation includes a chapter on the pedagogical methodology of the LED programme which is useful for educators wishing to implement similar blended learning programmes.
This output has also been published as an open access volume of In_Bo, the bilingual academic journal of the Architecture Faculty of the University of Bologna. (ricerche e progetti per il territorio, la città e l'architettura, volume 9, 2018 ISSN 2036 1602).

>>>Download LED Process Report: Landscape Education for Democracy